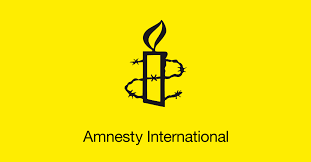 im Interview: Catherine Murphy, Expertin für Rechts- und Strategiefragen im internationalen AI-Vorstand.
Interview with Catherine Murphy, expert in rights and strategic issues for International Amnesty
Frau Murphy, als Amnesty International sich kürzlich in einer Grundsatzresolution für die Entkriminalisierung von Prostitution aussprach, waren viele Frauenrechtlerinnen, die die Prostitution lieber abschaffen wollen, entsetzt. Ihr Generalsekretär Salil Shetty wurde von der Zeitschrift Emma zum "Pascha des Monats" gekürt. Verstehen Sie die Kritik?
(taz) Ms Murphy, when Amnesty International recently spoke out for the decriminalization of prostitution, many fighters for female rights - who would prefer that prostitution was abolished - were outraged. Your general secretary, Salil Shetty, was elected the "male chuavinist of the month" by the newspaper Emma. Do you understand the criticisms?
Catherine Murphy: Ja, es ist ja bekannt, dass die Feministinnen bei diesem komplexen Thema gespalten sind. Ein Teil der Kritik beruht allerdings auf einem Missverständnis darüber, was mit Entkriminalisierung gemeint ist. Offenbar haben manche verstanden, dass wir Menschenhandel und Ausbeutung von Prostituierten befürworten. Dem ist natürlich nicht so.
Catherine Murphy : Yes, it is well known that feminist are split on this complex issue. Some of the criticism however touches on a misunderstanding over what decriminalization actually means. Obviously some people have taken this to mean that we are promoting human-trafficing and exploitation of prostitutes. Which is naturally not true.
Sie unterscheiden in Ihrer Resolution zwischen der "Entkriminalisierung" und der "Legalisierung" der Prostitution. Das ist schwer zu verstehen. Was heißt das?
In your resolution, you differentiate between the "decriminalization" and the "legalisation" of prostitution. That's difficult to comprehend. What does it mean?
Wir haben bei Sexarbeiterinnen weltweit recherchiert - und viele waren von der Legalisierung nicht überzeugt. Die legale Prostitution spielt sich oft innerhalb enger Grenzen ab: Alle, die da nicht hineinpassen, werden illegal. So werden meist die am stärksten marginalisierten Frauen kriminalisiert, etwa wenn Straßenprostitution verboten wird. In einem System, das Sexarbeit entkriminalisiert, können sich Sexarbeiterinnen dagegen organisieren, wie es ihnen gefällt: So müssen etwa in Neuseeland die Bordelle eine Konzession haben, aber bis zu vier Sexarbeiterinnen können gemeinsam selbstständig in einer Wohnung arbeiten und brauchen keine Konzession. Sie behalten damit die Kontrolle über ihre Arbeit.
We have talked with sex-workers worldwide - and many were not convinced by any legislation. Legal prostitution often plays out within narrow limits. Any who do not belong there, become illegal. So it is mostly the strongly marginalized women who became criminalized, such as when street prostitution is forbidden. In a system which decriminalizes sex work, sex-workers can on the other hand organize themselves as they like. So for example in New Zealand the brothels must possess a permit, but however up to four sex-workers can work independently in an apartment without requiring a permit. In this way, they maintain control over their work.
Wer nicht reguliert, lässt die Sexarbeiterinnen allein, das ist die Haltung der deutschen Regierung. Finden Sie das falsch?
Who does not regulate, leaves the sex-workers isolated. That is the attitude of the German Government. Do you find that wrong?
Entkriminalisierung bedeutet nicht, dass nicht reguliert wird. Es ist aber die Frage, ob die Regulierung die Rechte der Sexarbeiterinnen einschränkt oder ob sie diese Rechte schützt. Neuseeland ist ein gutes Beispiel: Dort gibt es Regeln, die mit den Prostituierten abgestimmt wurden. Es gibt Gesundheits- und Sicherheitsstandards. Sie haben das Recht, Freier zurückzuweisen, ihre Arbeitszeit und ihren Arbeitsplatz selbst zu bestimmen, sie haben einfach viel mehr Rechte.
Decriminalization does not mean that things should not be regulated. But it is a question of whether regulation limits the rights of sex-workers or whether it protects their rights. New Zealand is a good example - there there are regulations, with which the prostitutes are agreed. There are health and security standards. They have the right to refuse clients and to determine their own working times and workplace - they have simply many more rights.
In Deutschland werden wir wohl eine Anmeldepflicht für Prostituierte bekommen. Ist das gut oder schlecht?
In Deutschland, we will be having an obligation for prostitutes to register. Is that a good idea or not?
Wir wollen nicht bestimmen, wie einzelne Länder die Sexarbeit regulieren. Aber die Grundlinie muss sein, dass die Menschenrechte der Arbeiterinnen geschützt und nicht geschwächt werden. Dafür müssen die Regierungen mit Sexarbeiterinnen zusammenarbeiten. Diese Zusammenarbeit findet in den meisten Ländern nicht statt. Da ist eine Menge Forschungsarbeit nötig. Amnesty wird sich in den nächsten Jahren damit beschäftigen und für einzelne Länder detaillierte Vorschläge vorlegen.
We don't want to actually determine how each individual country regulate their sex-work. But the fundamental idea must be that their rights are protected and are not diluted. In order to achieve this the governmnet must work together with sex-workers. This cooperation simply does not take place in most countries, and a lot of reseacrh is necessary in countries like this. In the next few years, Amnesty will be busying themselves with this and will submit detailed proposals for individual countries.
Schweden bestraft die Freier, nicht die Prostituierten. Warum gefällt Ihnen das nicht?
Sweden prosecutes the clients, not the prostitutes. Why are you unhappy with this?
Sexarbeiterinnen werden im nordischen Modell durch sehr viele Gesetze kriminalisiert: Es ist verboten, eine Wohnung an Prostituierte zu vermieten oder gemeinsam in einer Wohnung als Prostituierte tätig zu sein. In Norwegen wurden deshalb viele Prostituierte aus ihren Wohnungen geworfen. Es ist auch verboten, Werbung zu machen. Außerdem müssen die Prostituierten ihre Freier verstecken, denn der Kauf von Sex ist ja illegal. Also gehen die Frauen zu den Freiern nach Hause -was riskanter ist, als ins Auto, ins Hotel oder Bordell zu gehen!
In the Nordic model, sex workers are criminalized by very many laws. It is forbidden to rent an apartment to prostitutes or to work together as prostitutes in an apartment. In Norway many prostitutes have therefore been evicted from their homes. It is also forbidden to advertize. Apart from that, prostitutes must conceal their clients, because the sale of sex is indeed illegal. Therefore the women go to the homes of their clients, which is more risky than in a car, in a hotel or in a brothel.
Sind wir in Deutschland mit unserer Meldepflicht auf dem falschen Weg?
Are we on the wrong course in Deutschland with our registration-obligation?
Das findet man am besten heraus, wenn man den Sexarbeiterinnen zuhört.
You will find that out better if you listen to the sex-workers.
Nun sind aber die Prostituierten-Organisationen in Deutschland umstritten. Die Kritik lautet, dass sich vor allem Bordellbetreiber und Edelprostituierte zu Wort melden, die nicht für die marginalisierte Migrantin sprechen können.
Now however prostitute organizations in Deutschland are controversial. The critics state that it is above all the brothel-owners and up-market prostitutes who are speaking out, who can not speak for marginalised migrants.
Das Argument ist mit Vorsicht zu genießen. Denn so kann man die einzige Gruppe der Prostituierten, die sich zu Wort meldet, delegitimieren und zum Schweigen bringen. Aber natürlich muss jede Regierung dafür sorgen, dass auch die marginalisierten Gruppen gehört werden. Das ist in allen anderen Politikfeldern auch selbstverständlich.
The argument is to be treated with caution. In this manner you can de-legitimize and silence individual groups of prostitutes who speak up. But every government must naturally ensure that marginalised groups are also heard. That is undertood in all other areas of politics